Corbus Pharmaceuticals Presents Results of Two Pre-Clinical Studies on its Anti-αVβ8 Monoclonal Antibody (CRB-601) at the 2023 SITC Annual Meeting
NORWOOD, Mass., Nov. 02, 2023 (GLOBE NEWSWIRE) -- Corbus Pharmaceuticals Holdings, Inc. (NASDAQ: CRBP) ("Corbus" or the "Company"), a precision oncology company, today announced that results from two pre-clinical studies on its CRB-601 anti-aVb8 integrin monoclonal antibody were presented as posters at the 38th Annual Meeting of the Society for Immunotherapy of Cancer (SITC), being held in San Diego, CA November 1-5, 2023.

"These latest pre-clinical data continue to demonstrate that CRB-601 has robust pre-clinical anti-tumor activity, alone and in combination with anti-PD-1 therapy, in tumors exhibiting a range of sensitivities to anti-PD-1 therapy, and continue to support our hypothesis that effective blockade of latent TGFβ activation should lead to enhanced immune cell invasion in the tumor microenvironment (TME) and augment the effects of anti-PD-1 therapy," said Rachael Brake, Ph.D., Chief Scientific Officer of Corbus. "The increased activity of CRB-601 in tumors expressing αvβ8 provides a promising biomarker for patient selection and stratification. We are encouraged by these latest findings, and look forward to submitting our Investigational New Drug application for CRB-601 by the end of 2023."
In a study titled "CRB-601, an integrin αvβ8 blocking antibody entering Phase I: pre-clinical and translational biomarkers for indication selection" (Vaishali Shinde, et al), researchers evaluated the anti-tumor activity, immunological changes and biomarkers of response of CRB-601 in pre-clinical mouse models. Results showed:
CRB-601 demonstrated immunomodulatory effects as reflected in changes in cytotoxic CD8+ T cell population and gene expression in the TME.
Integrin avβ8 blockade led to modulation in TGFβ pathway related genes and downregulation of pathway biomarker pSMAD2.
Corbus's proprietary avβ8 IHC assay enables understanding of the prevalence and expression pattern of the avβ8 in human tumors.
Understanding gene and protein expression levels for various solid tumors may enable rational indication and patient selection.
A second study titled CRB-601, a selective integrin αvβ8-blocking antibody, prevents TGFβ activation, promotes immune cell remodeling, and exhibits potent antitumor activity (Maneesh Singh, et al), researchers assessed the tumor growth inhibition of CRB-601+/- anti PD-1 in three tumor models (MC38, EMT6, and 4T1). Results showed:
CRB-601 advances immunotherapeutic strategies by antagonizing integrin αvβ8, enhancing the efficacy of immune checkpoint inhibitors in vivo.
The synergistic administration of CRB-601 with anti-PD-1 agents significantly enhances tumor-specific cytotoxic T-cell responses, suggesting an enriched T-cell precursor population. Concurrently, a noticeable reduction in PMNs count is observed, indicating a transition towards a less immunosuppressive tumor microenvironment. This favorable shift is further strengthened by the elevated IFNγ activity observed, which signals enhanced anti-tumor activity mediated by immune cells, showcasing a promising therapeutic synergy for improved cancer treatment outcomes.
This notable combination reveals the potential of such synergistic strategies in strengthening anti-tumor immunological responses, thereby emphasizing the promise of this combinatorial approach in advancing the domain of immunotherapy.

An IND submission for CRB-601 is anticipated in Q4 2023, and the Company expects to initiate its Phase 1 study by the end of June 2024.
About Corbus
Corbus Pharmaceuticals Holdings, Inc. (the "Company" or "Corbus") is a precision oncology company committed to helping people defeat serious illness by bringing innovative scientific approaches to well understood biological pathways. Corbus' internal development pipeline includes CRB-701, a next generation antibody drug conjugate (ADC) that targets the expression of Nectin-4 on cancer cells to release a cytotoxic payload and CRB-601, an anti-integrin monoclonal antibody which blocks the activation of TGFβ expressed on cancer cells. Corbus is headquartered in Norwood, Massachusetts. For more information on Corbus, visit corbuspharma.com. Connect with us on Twitter, LinkedIn and Facebook.
Forward-Looking Statements
This press release contains certain forward-looking statements within the meaning of Section 27A of the Securities Act of 1933 and Section 21E of the Securities Exchange Act of 1934 and Private Securities Litigation Reform Act, as amended, including those relating to the Company's restructuring, trial results, product development, clinical and regulatory timelines, market opportunity, competitive position, possible or assumed future results of operations, business strategies, potential growth opportunities and other statement that are predictive in nature. These forward-looking statements are based on current expectations, estimates, forecasts and projections about the industry and markets in which we operate and management's current beliefs and assumptions.
These statements may be identified by the use of forward-looking expressions, including, but not limited to, "expect," "anticipate," "intend," "plan," "believe," "estimate," "potential," "predict," "project," "should," "would" and similar expressions and the negatives of those terms. These statements relate to future events or our financial performance and involve known and unknown risks, uncertainties, and other factors on our operations, clinical development plans and timelines, which may cause actual results, performance or achievements to be materially different from any future results, performance or achievements expressed or implied by the forward-looking statements. Such factors include those set forth in the Company's filings with the Securities and Exchange Commission. Prospective investors are cautioned not to place undue reliance on such forward-looking statements, which speak only as of the date of this press release. The Company undertakes no obligation to publicly update any forward-looking statement, whether as a result of new information, future events or otherwise.
INVESTOR CONTACT:
Sean Moran
Chief Financial Officer
Corbus Pharmaceuticals
smoran@corbuspharma.com
Bruce Mackle
Managing Director
LifeSci Advisors, LLC
bmackle@lifesciadvisors.com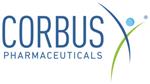 Source: Corbus Pharmaceuticals Holdings, Inc.
Released November 2, 2023